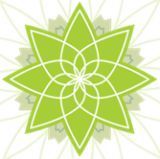 | | |
| --- | --- |
| | |
::

Welcome to Open Service Design ::

We work with organisations to engage more authentically and productively with stakeholders to create better experiences for mutual benefit. Simple.

Open Service Design Ltd is a boutique consultancy. We help organisations on their journey to achieving their strategic intent, and to explore and iteratively implement how to 'think and act differently'. It's an exciting, challenging, and continuous journey and one that your organisation has to travel at your pace and in a style that works for you. We can assist you in determining what that looks like and support and coach you all the way there.

We offer service design innovation and inject creative thinking into your strategy, and into your tactical and operational processes.

Our success comes with your ability to take an integrated, holistic approach to the way you engage with customers & citizens, staff, users, and other stakeholders.

In essence, we help you by

v Diagnosing and clarifying strategic intent, challenges, problems, and opportunities;

v Reflecting on current practices, behaviours, processes, capabilities (the 'ecosystem');

v Providing practical, pragmatic advice and coaching on how best to influence change; and

v Thinking ambitiously, sometimes radically, about what the future could be like.
Open Service Design Limited ~ Copyright 2010-13